Program
1. Organization
Organizer: CCPIT Sub-council of Chemical Industry
Time

Topics

Place

3 Mar, 2021 ——China International Fertilizer Development and Trade Forum

3rd Mar

09:00-12:00

Theme Forum - China International Fertilizer Development and Trade Forum

Conference Room, Hall N9, SNIEC

13:30-17:00

Parallel Forum

Bio-stimulants Development and Application Forum

Fertilizer and Root Growth Forum

Crop Foliar Nutrition Forum

3-4 Mar, 2021 ——FSHOW Functional Fertilizer Development and Application Forum

4th Mar

10:00-12:30

Flowering and fruiting Stage Management forum

Conference Room, Hall N9, SNIEC

13:30-16:30

Forum on Continuous Cropping Obstacles and Soil Improvement

4th Mar

10:00-12:30

Forum on Plant Nutrition and Fruit Color Turning

13:30-16:30

Forum on Fertilizer Additives and Synergists











2. Calling for Papers
FSHOW Conference 2021 accepts online submissions, including but not limited to the following topics: plant nutrition physiology, crop yield physiology, plant stress physiology, plant rhizosphere nutrition, soil nutrient availability, innovative fertilizer production technology, fertilizer science and modern fertilization technology, precision nutrients management, digital agriculture, etc. Please send the report to fshow@vip.163.com by February 05, 2021, and the selected reports will be published in the FSHOW Conference 2021 conference proceedings.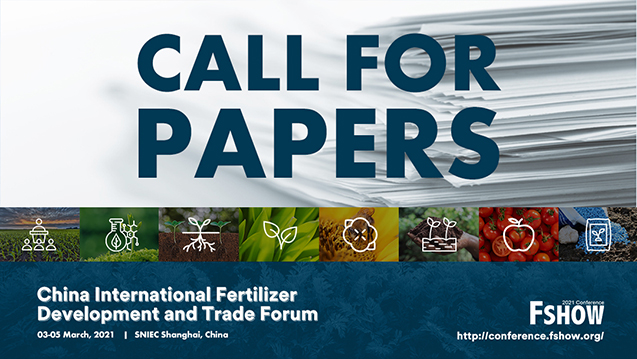 3. Agenda
Theme Forum - China International Fertilizer Development and Trade Forum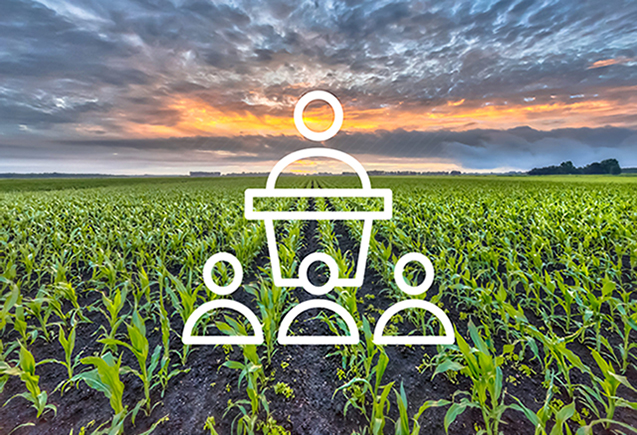 The world is ushering in a major change unseen in a century. Standing at the turning point of history, looking back on the past and tracing the development of the fertilizer industry over the past century; looking forward to the future, we will start a new journey of sustainable and healthy development of the industry.
This China International Fertilizer Development and Trade Forum will provide you with a comprehensive analysis of the development trend of the fertilizer industry from a larger perspective and a deeper dimension, to nurture opportunities in the crisis and open a new game in the changing situation!
Topics:
l Focus on the "14th Five-Year Plan": transformation and upgrading of the fertilizer industry to promote green development of agriculture
l The development status and future prospects of the world fertilizer industry
l Challenges facing the fertilizer supply chain in the post-epidemic era
l Dig deep into the domestic market and strive to create a domestic and international dual-cycle development pattern for the fertilizer industry
l Plant nutrition prevention and control: the relationship between mineral nutrition and plant diseases
l The opportunities and challenges of the rapid rise of biostimulants to the fertilizer industry
Forum 1: FSHOW Bio-Stimulants Development and Application Forum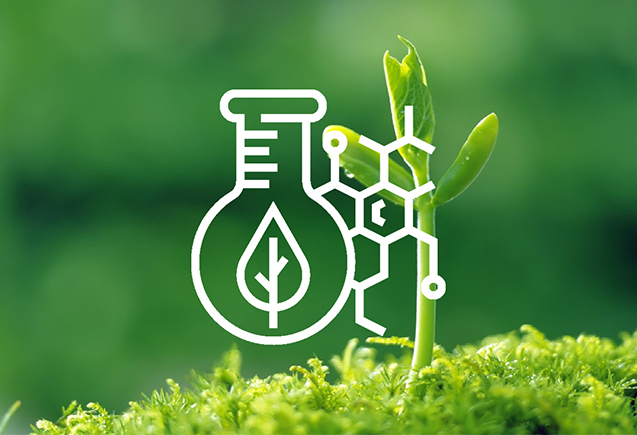 In recent years, biostimulants have developed rapidly in the global agrochemical market. In terms of value, it is estimated that the global biostimulant market will continue to grow at a compound annual growth rate of 12% from 2020 to 2027.
Due to the rapid population growth and soil erosion, the global arable land area has been declining in the past 50 years. At the same time, frequent farming and excessive chemical input have led to soil degradation. Under natural conditions, it takes about 500 years to form 2.5 cm of topsoil. The rate of soil erosion caused by agricultural production is 100 times faster than the rate of soil formation. Decreasing arable land area, degraded land, exponentially growing global population, and increasing demand for quality of agricultural products, these factors will promote the demand for environmentally friendly and efficient crop solutions such as biostimulants in the foreseeable period , Thus creating a positive prospect for the biostimulant market.
The 2021 FSHOW Biostimulant Development and Application Forum will focus on the international market and cutting-edge technology, and discuss the development and progress of the biostimulant industry from the perspectives of market regulations, latest discoveries, product innovation, and field applications.
Topics:
l The latest research progress of biostimulants and analysis of related management systems
l Development Status and Market Outlook of Global Bio-stimulants
l Development and application of Chito-oligosaccharide
l Seaweed biological characteristics and application of seaweed biostimulant
l Overview of the development of humic acid and fulvic acid in global agriculture
l Application status and future prospects of biostimulants in Southeast Asia
l Types, development trends and research applications of new biostimulants
l Insight Sharing: biostimulant development, standardization construction, global market analysis
Forum 2: Fertilizer and Root Development Forum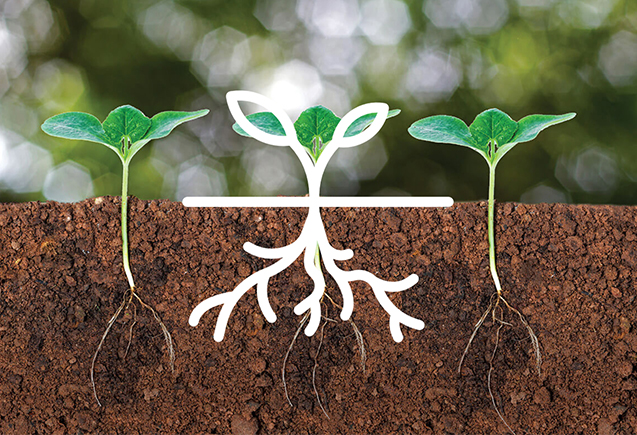 Roots are the basics of crop survival, and deep roots are leafy. The root system not only plays a role in supporting fixed plants, absorbing water and nutrients, but also plays a key role in balancing vegetative and reproductive growth, regulating the overall growth of the plant, and regulating the balance of endogenous hormones. In recent years, with the adverse effects of continuous cropping, soil pollution, compaction, increased salt stagnation, and frequent floods and droughts, how to maintain nutrient activity and sustained and healthy root growth under adversity conditions has been increasingly affected by growers and fertilizer industries' concern!
This module will focus on the relationship between fertilizers and root growth and development, and explore root development, soil improvement, root promotion technology, soil nutrient availability, root morphology and nutrient absorption, and provide theories for the development, production, and use of related fertilizers.
Topics:
l Crop rhizosphere process and efficient nutrient absorption use
l Humic acid effects on crop root growth and nutrient absorption
l Marine polysaccharide and microorganism composite combination system of obstacle of soil biological improvement technology
l Vegetable root development features and the regularity of fertilizer
Forum 3: Crop Foliar Nutrition Forum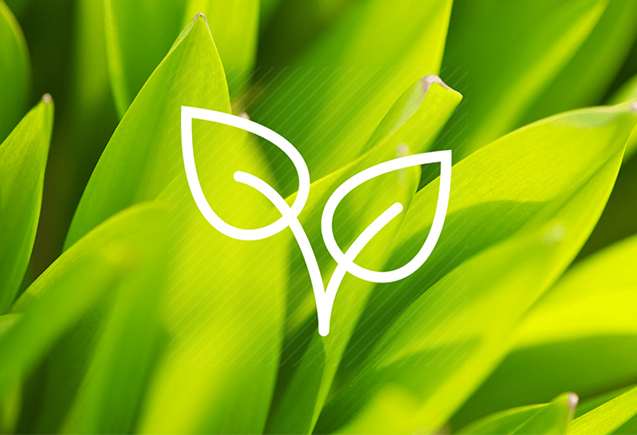 Foliar fertilization is also called extra-root fertilization. It is a cost-effective fertilization method. Foliar fertilization has the advantages of less dosage, high accuracy, fast absorption, and low cost. According to the nutrient needs of plants in each growth period, the corresponding fertilizer is selected for targeted replenishment. Especially for micronutrients in critical periods, foliar fertilization can more accurately promote nutrient absorption and utilization.
Topics:
l Mechanism and Application characteristics of foliar fertilization
l Development and foliar application of phosphite
l Research and development of seaweed extract and its application in foliar fertilizer
l The activating mechanism of plant growth regulator to plant's own immunity
l Application of nanomaterial auxiliaries in agricultural foliar spray
l The influencing factors of foliar fertilization effect
Forum 4: Forum on the Development and Application of Functional Products during Flower and Fruit Development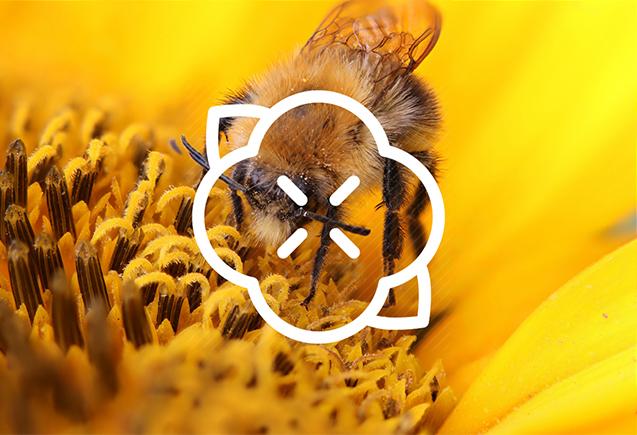 Flower and fruit development period is the key period for yield formation. Doing a good job in various management tasks at this stage is the basis for ensuring high quality and high yield. In terms of nutrition, in addition to calcium and boron, phosphorus, potassium, zinc, molybdenum and other medium and micronutrient elements should be appropriately supplemented. At the same time, water management should be emphasized. A reasonable supply of water and fertilizer pipes is the basis for flower bud differentiation and strong flowers; physiological aspects Flower and fruit development period is the critical period for the physiological development of vegetables and fruit trees. Disorders of physiological and metabolic activities, abnormal environmental changes, and imbalance of endogenous hormones will have a serious impact on the final yield and quality, improve stress resistance, preserve flowers and fruits, and young fruits. Swelling is the key to physiological management.
Topics:
l Management plan to preserve flowers and fruits
l The law and regulation of flower bud differentiation
l Key points of young fruit management for fruit trees
l The impact of late spring cold on the development of flowers and fruits and countermeasures
Forum 5: Continuous cropping obstacles and soil improvement forum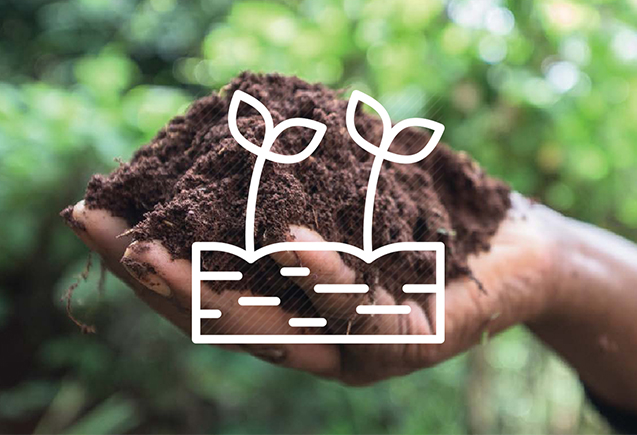 Continuous cropping obstacles refer to the continuous planting of the same crop in the same field, which will cause adverse consequences such as reduced crop yield and poor quality. At the same time, it will also cause aggravation of crop diseases and insect pests, secondary soil salinization and acid-base, and soil element balance Disorders and so on.
The topics in this forum will focus on continuous cropping obstacles and soil improvement, covering crop rotation, soil disinfection, soil improvement technology, organic fertilizer use and soil fertility improvement, soil microbial communities, soil nutrient cycling, etc., discussing solutions to soil obstacles and promoting crop health.
Topics:
l Causes of continuous cropping obstacles and soil improvement
l Soil organic matter and soil fertility
l Reasonable fertilization management and soil nutrient recycling and reuse
Forum 6: Plant Nutrition and Fruit Color Turning Forum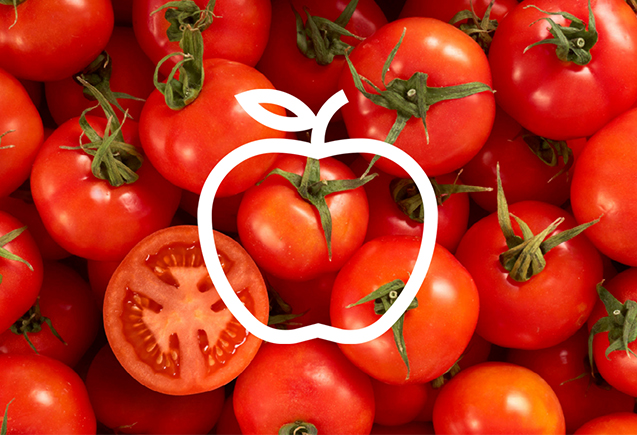 Fruit color turning is an important sign of fruit maturity, especially for apples, grapes, strawberries, blueberries, citrus, tomatoes, pigment peppers and other bright-colored fruits and vegetables. The color and texture of the fruit largely determine its commodity value and the growers economic benefits. For growers, promoting fruit color is an important part of ensuring a good year's harvest.
There are three main types of plant pigments: chlorophyll, carotenoids, and anthocyanins. The color of the fruit is determined by the amount of various pigments in the fruit development process. This section will focus on the color transfer function of different fertilizers and nutrient elements, analyze the fruit color transfer mechanism and influencing factors, and show the use cases and effects of color transfer products at home and abroad.
Topics:
l Grape Phenols and Their Biosynthesis-related Structural Gene Expression
l Effect of Exogenous Amino Acids on the Growth and Development of Blueberries
l Effects of Different Light Qualities on Yield and Quality of Cherry Tomatoes
l Effects of Different Fertilizers on Fruit Quality and Maturity During Fruit Turnover
l Application of Plant Growth Regulators in the Fruit Coloring Stage
l Research Advances in Related Genes Related to Fruit Color Transformation and Soluble Solids Content
Forum 7: Fertilizer Additives and Synergists Forum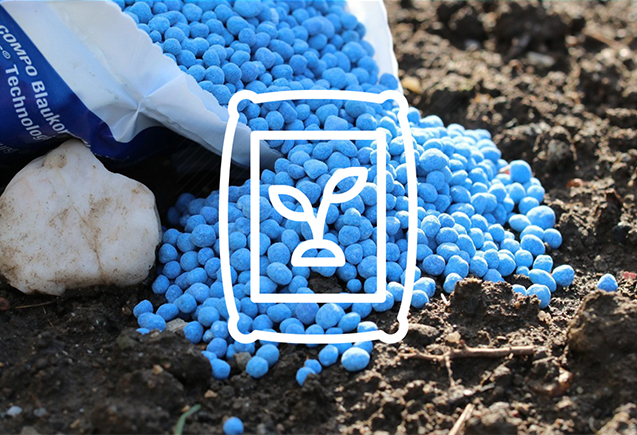 Fertilizers have played an important role in increasing crop yields and will continue to contribute more food to the growing world population. However, during use, a large amount of nutrients enter the environment through volatilization, surface runoff, and leaching, which not only cause huge economic losses but also pollute the environment. Increasing fertilizer utilization is a common concern for domestic and foreign fertilizer industries.
Fertilizer synergist is an active substance with the purpose of increasing the effectiveness of nutrients. By retaining nitrogen, activating phosphorus and potassium that are difficult to use in the soil, and chelating trace elements to increase the supply of crop nutrients, and play a role in regulating plant physiological functions. There are many types of fertilizer synergists, which can be divided into nitrification inhibitors, urease inhibitors, nutrient activators, chelating agents and so on.
Topics:
l Development Status and Prospects of Fertilizer Synergist Industry at Home and Abroad
l Nitrogen Fertilizer Synergist to Reduce Agricultural Nitrogen Loss
l Application of Alginic Acid and Algae Oligosaccharides in the Field of Fertilizer Enhancement Aids
l Research on Synergistic Amino Acid Fertilizer
l Chitin in the Field of Agriculture
l Synergistic Effect of Humic Acid on Fertilizers
Forum Online Registration: conference.fshow.org
Official website: www.fshow.org www.cacshow.com
2020 Exhibitors list: floorplan.fshow.org
FShow Visitor PreRegister: en.fshow.org
Photo Gallery: http://en.fshow.org/wjhg/lists.shtml
Fertilizer Online show: http://www.fertonline.com/
YouTube:https://www.youtube.com/channel/UCbiwI3PkhJTMLQlJxYyxq6A
LinkedIn:https://www.linkedin.com/company/fshow
Twitter:https: //twitter.com/FertShow
if you want to know more about our exhibition or participte , please contact me.

Best Regards,

Michael Zhao
Director
CCPIT Sub-Council of Chemical Industry
Add: Rm.468, Bldg.No.16, Block 7, Hepingli, Beijing 100013, China
Tel: +86-10-84292984
Fax: +86-10-84292987, 64225384
Wechat/QQ:1461199418
E-mail: zhj@ccpitchem.org.cn
Website: www.ccpitchem.org.cn